Artisans of Ware / Events /
Sun 03 Nov 2013
Artisans of Ware Market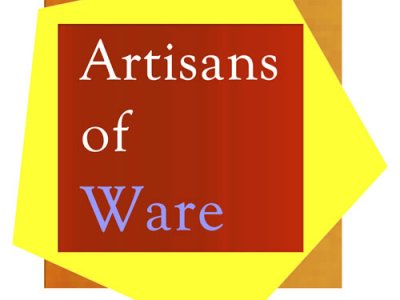 Artisans of Ware is a new arts and crafts market bringing together the talented artisans of Ware (and surrounds) and keen customers who appreciate unique and handmade wares.
The market is being held at the characterful, quirky and historical Ware Arts Centre on the first Sunday of each month until Christmas:
Sunday 3rd November
Sunday 1st December ***Christmas Market***
Time: 12 - 4.00pm
The amazing array of artisan stalls will vary per market.
The venue is just off Ware High Street with FREE PARKING right outside the door.
It will be an afternoon fizzing with a bright and beautiful array of arts and crafts as well as a Kids' Crafty Corner, Pop-in Pampering and scrumptious café fabulousness.
**** FREE ENTRY FOR ALL****
BRING ALONG ANY SPARE COPPERS
As admission is free for everybody, there is an opportunity on the day to put some pennies in a tin to support:
Herts Mind Network at the entrance
Looking forward to seeing you there!
Stall enquiries...
Whether you are a seasoned seller or want to give it a go for the first time, please get in touch and be part of a day that will celebrate the wonderfully creative Ware community! Unique, handmade items not found in the shops.
Please note: artisans must make their own items with their own hands and their own talent, not sell handmade items made by someone else and you must have insurance cover to cover your stall/stock.
Stalls for the November and Christmas markets are now sold out but please check the website for dates in 2014.
For more information visit http://www.artisansof.co.uk/
Event Location