Art with Tricia / Events /
Sat 04 Apr 2020
Life Drawing: Saturday Workshop 4th April 2020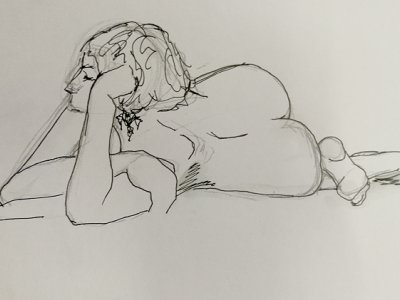 10 am to 3:30 pm
This is a sketching workshop with a nude model (TBC).
This course is suitable for all levels as individual support will be given to help you get the most out of the day.
The day will be made up of a morning of short poses from 2 minute to 15 minute exploring measuring techniques (for beginners), form, structure and line. Then after lunch there will be the opportunity for you to discuss your own ideas and poses, which could contain longer poses for painting or more dynamic poses to explore line, form and movement.
£28 Booking essential.
For more information visit https://triciajohnson.wixsite.com/artist/online-store/Life-Drawing-Saturday-Workshop-4th-April-2020-p71052311
Event Location