Kirklees Libraries / Opportunities /
Fri 01 Oct 2021
Research Officer - Reading Pictures Seeing Stories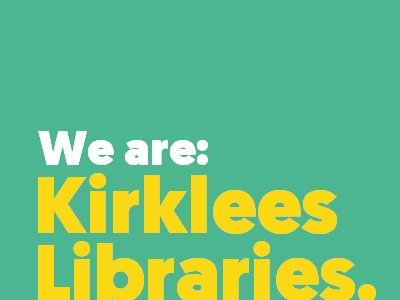 Offered as a freelance or seconded opportunity for 1 month during October /November.
Fee £2,000 - 10 days at £200 per day.
Context of the role
Building on the success of the 2018 Reading Pictures Seeing Stories libraries in Yorkshire and the Humber will deliver a high quality and effective visual literacy programme across the region. Working with visual and creative digital artists and book illustrators, children and young people will be given the opportunity to meet, learn and explore the connection between literacy and the visual arts.
The project is funded through the Arts Council and Libraries Connected and the festival will happen in April and May 2022.
The project will aim to reach children not normally engaged with the arts and also vulnerable and hard to reach children and will support the Recovery Curriculum in schools.
This project will as part of the research element investigate new ways of working for libraries. The Covid 19 pandemic has had a massive effect on libraries, with all libraries closing at a time when they were probably most needed. Most libraries developed e-books and information resources as well as online events but this method of accessing is not suitable for all. Some of the most vulnerable people who benefit from libraries do not have internet access and have suffered the most during the pandemic. Some libraries have delivered virtual events for children with hugely different levels of success. It is vitally important to investigate what has worked, why and are there other ways of reaching an audience. Research will include working with local schools, to reach children who may not have internet access at home but may be able to visit a local library to view online events and also looking at delivering events in outside spaces, a lot of libraries have gardens that would make great event spaces. It is important for libraries to develop blended packages of delivering services and to empower and equalise local communities. The role of libraries will be crucial going forward as we see the impact of covid on mental health, education and society and the impact this has on children. Another important part of the research will be working with illustrators and other artists, to identify techniques for engaging virtually and physically with children.
Research before the festival will allow us to identify new ways of delivering events to reach the biggest audiences. It is planned to do more events through schools to reach children who may not have IT at home. Libraries have good contacts with schools and work in partnership to deliver successful projects like Summer Reading Challenge and Book Awards. All local authority libraries have good contacts with Children's Services and local charities, they will investigate and build on partnerships to reach the most vulnerable children in society.
This research will be shared nationally through Libraries Connected.
Purpose of the role
To collect and present information to inform best practice and different methods for delivering events in libraries and to reach children who will benefit most from this project.
The main areas of responsibility are –
• To contact a sample of schools.
• To design a questionnaire for libraries to use in local schools to discover how libraries can support Curriculum Recovery through this project.
• To bring together information on what kind of events in libraries worked during lockdown and why
• Contact illustrators and other artists, to identify techniques for engaging virtually and physically with children.
• Create a report on the research, including suggestions for a framework and next steps which will be presented to the Steering Group.
For more information visit http://www.readingpicturesseeingstories.co.uk/index.php
Opportunity Location