The Cotton Wool Store / Events /
Thu 26 May 2016
Intermediate Crochet - Mandala Madness!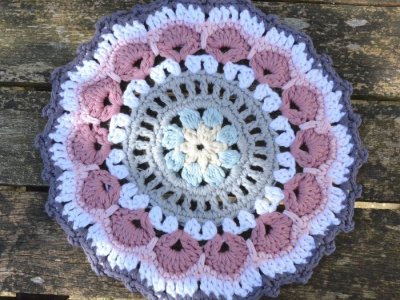 Following on from our Beginner's Crochet Course, this 3 hour workshop will show you a range of intermediate crochet stitches, from popcorn stitches to shells. Pattern reading also will be discussed, including how to decipher crochet diagrams.
All of these skills will be put to use while making a decorative mandala, using a range of lovely cotton yarn in pretty colours!
Please bring your favourite 4mm hook and your enthusiasm!
Cost: £30 including yarn and refreshments
Place: The Leconfield Hall, Market Square, Petworth GU28 0AS
Contact: 01798 344334 - info@thecottonwoolstore.com
Parking: Pay & Display in main town carpark or free parking in Sylvia Beaufoy
For more information visit http://www.thecottonwoolstore.com/
Event Location