Twobelowzero Creative Agency / Images
AVA Academia website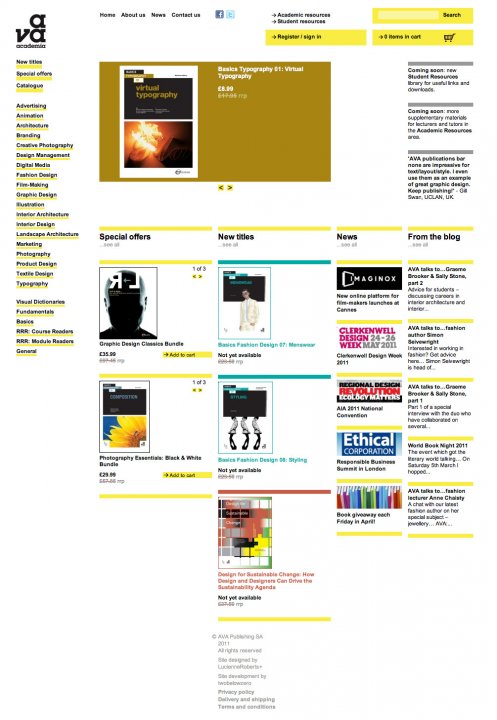 Brief »»
To 'upgrade' the existing site we built a few years previous with additional features and greater flexibility to handle the sale of books, e-books and apps.
Solution »»
A new design was supplied by AVA's designer and we worked from these artwork files to create the new site. Totally flexibility was key to the brief and with a few additions along the way we managed to build this pixel defined design to work accordingly in all the leading browsers.
As well as updating the design we also had to build in features such as IP country detection so users where presented with the correct currency. External content is also harvested from their external blog and displayed within the site.
Secure payments are handled by SagePay so AVA don't have to worry about PCI compliance in relation to the storing and transmitting of credit card data.
Features »»
Seamless and secure e-commerce payment process with SagePay
Tiered content depending on registration level (student or academic)
Fully editable content, menus with our CMS
Content pulled and display within the site from the external AVA blog
IP(country) detection to select which currency to show
Integrated Google analytics in the CMS
Video integration
E-newsletter integration with Boost Email
Back office customer administration management
Image Location