Twobelowzero Creative Agency / Images
Pensions CD-Rom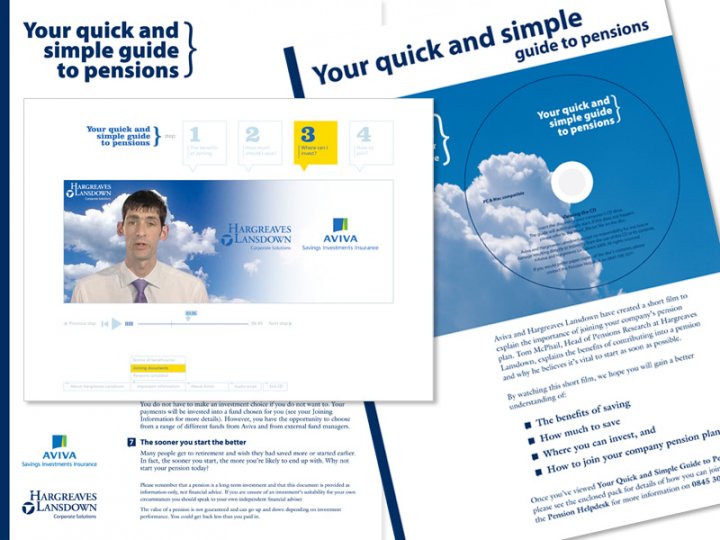 Brief »»
Design and build an interactive CD-Rom to explain the importance of joining your company's pension plan.
Solution »»
The CD's interface was built using Adobe Flash. Pre- production video footage was supplied on DVD after being shot on a 'Green Screen' which allowed us to insert a new background image and cut and mix according to the script. The footage was then compressed and used in the flash interface.
The design is based on a widescreen video format with the primary and secondary navigation above and below the video and animation area.
The interactive CD takes the viewer through an audio and video experience with all the key facts about company pensions being clearly explained. The user has full control of the content allowing them to navigate back and forth through each section, skip to the next one and move to any place along the video / annimation time line. Via the secondary navigation the user can download the audio script, complete the forms needed to make an application and find out more information both on the CD and via web links embedded in various pages.
The CD was then assembled with all the linked PDF files, tested and approved before being sent for duplication along with CD face and sleeve artwork.
Image Location