Artizan / Spaces
Rear Gallery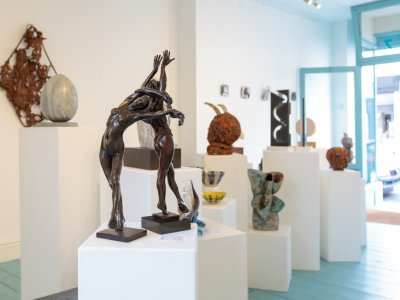 The Rear Gallery (previously Café Gallery) was recently converted. The small coffee bar still features in the corner and attracts a number of visitors for drinks throughout the day. As with the Main Gallery the space benefits from professional hanging system and adjustable lighting with two small window display areas. With nearly 4m of white wall space to play with and slightly lower ceilings than the main space, this is a wonderful exhibition space for any artist with a smaller body of work looking to exhibit for the first time.
All exhibitions come with promotion, hanging and private view included, along with access to a wide range of display tools, and are fully stewarded.
Hire starts at £125/week with a minimum of a 3 week booking. Discounts available.
Commission starts at 30%.
For more information visit http://www.artizangallery.co.uk/
Space Location