Blue Monkey Network / Events /
Thu 21 Nov 2019
The Uncanny: a talk by Cat Ingrams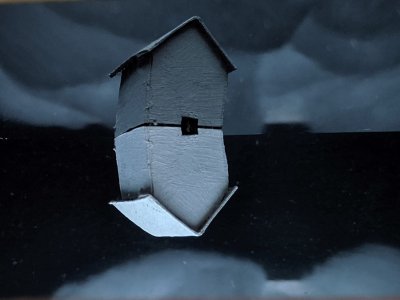 As the nights grow longer in the age of uncertainty, Cat Ingrams offers an artist's personal take on 'the uncanny' – that peculiar, unsettling experience of the familiar become strange. Through reflection on art, psychology and popular culture she aims to provide more a thought-provoking dérive than an attempt at conclusive definition, focussing less on (Freudian) theory than on lived inner experience and the human condition.
Cat Ingrams is a sculptor and printmaker with a background in philosophy, language teaching and translation. Her work centres on built space and states of consciousness, using low tech materials and processes to explore inner experience and the strangeness of everyday life.
catingrams.com
6-8pm Blue Monkey Network members FREE, non-members £5.
For more information visit https://www.townereastbourne.org.uk/event/blue-monkey-network-uncanny-talk-by-cat-ingrams/
Event Location