Bootworks Theatre / Images
The Many Doors of Frank Feelbad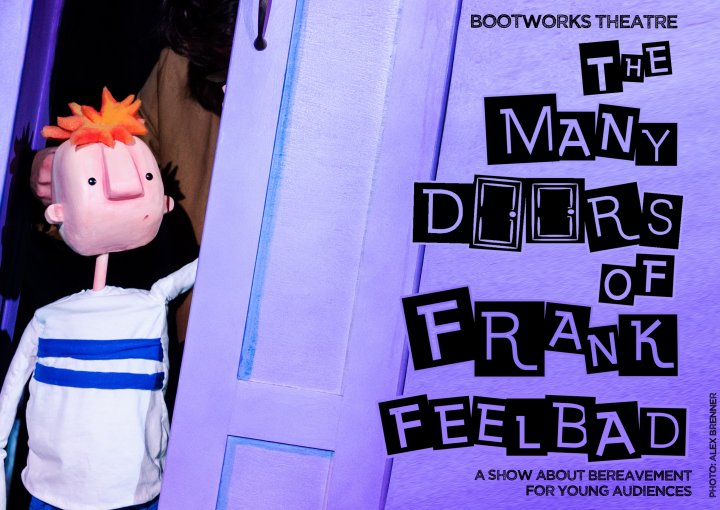 The Many Doors of Frank Feelbad is a show for kids and their accompanying grown-ups. It follows Frank, an inquisitive chap with a big problem; what's happened to Mum? Join Frank on his adventure to find her. There'll be scavenger hunts, puzzles to solve and maybe even some dub-step dancing.
Building on the huge success of their previous show for children, The Incredible Book Eating Boy, Bootworks Theatre present, The Lose-O-Porium – an intimate space where all lost things live – and where Frank's adventures can be enjoyed by small audiences of children and their grown ups.
This is a show about bereavement for young audiences and their families. The piece has fully integrated lighting/sound and can be performed in any indoor theatre/non-theatre environment with enough space to house it.
For more information visit http://www.bootworkstheatre.co.uk/?page_id=36#81
Image Location