Bootworks Theatre / Images
Tiny Live Art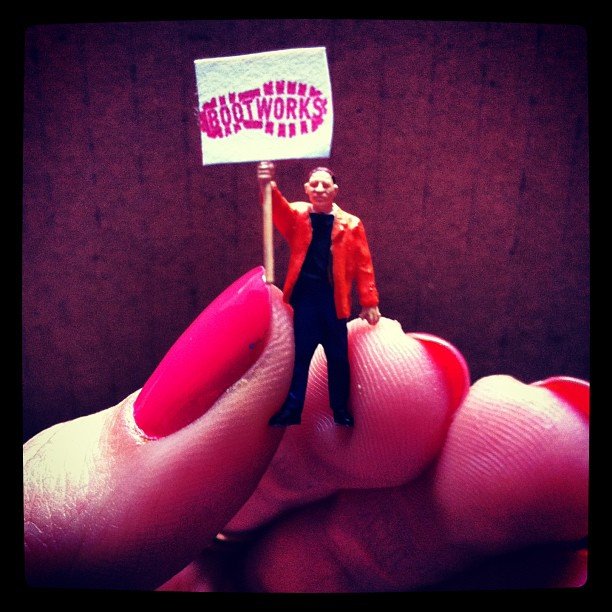 This is a miniature documentation project for festivals and events.
Part hobby project, part documentation, part re-staging, Tiny Live Art recreates performance works in miniature. It works variously as a solo – durational – installation, or as a participatory event. It can be adapted to suit almost any event or context. One artist becomes resident at the event for an average period of 8 hours per day, and can be situated anywhere from a theatre space to a foyer.
The event/venue provides the space, and we bring all tools, models, and equipment, to make miniature versions of the live performance works happening in the festival or venue – building. The models are exhibited to the public throughout each day. The figurines are then available for the festival/programmer to keep as a creative archive, or alternatively for the individual artist to take home and enjoy. Commissioned by the University of Chichester, and supported by Forest Fringe.
Look at the promo document (link on the left) for more information. Tiny Live Art is available for projects throughout 2015 onwards
- See more at: http://xtrax.org.uk/directory/shows/view/tiny-live-art#sthash.vEp5FNSG.dpuf
- View a short video of Tiny Live Art at The Stockton International Riverside Festival here: https://www.youtube.com/watch?v=3cvAs3C9Ou4
For more information visit http://www.bootworkstheatre.co.uk/?page_id=36#308
Image Location