Claque Theatre / Events /
Thu 22 Sep 2011

to

Sun 30 Sep 2012

(1 year)
Hartfield Community Play Children's Literary Festival 2012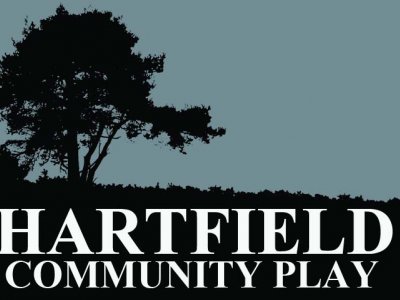 Hartfield is the birthplace of Winnie the Pooh and home of his creator A.A. Milne. In the summer of 2012, the villagers are mounting an ambitious play in partnership with Claque Theatre, the founders and leading exponents of community plays. The play is to be a centre piece of a new Children's Literary Festival. Visitors can enjoy the fun of the festival and at the same time explore the Ashdown Forest - the adventure playground of Christopher Robin and his nursery toys and a landscape that inspired the well-loved illustrations of E.H. Sheppard.
We would like to present a programme of events and activities that feature some of today's favourite children's writers, illustrators, books and characters including a story fair, paper costume parade, the museum of stories, 'nose in a book' night , a mystery house and poetry workshops.
Reading is about the adventure of the imagination and that's what the Hartfield festival would like to celebrate. 'The Adventure of Books' is the festival's theme and will be to designed to reflect not only Christopher Robin's Expotitions to the North Pole, the Hunt for Heffalumps but the hundred and one other journey's, flights of fancy we all take when we read books.
If you would like to get involved or come on board as a member of the festival team, get in touch.
For more information visit http://www.hartfield.co.uk/
Event Location