Cloudhopper Gallery & Creative S / Spaces
Cloudhopper Gallery & Creative Spaces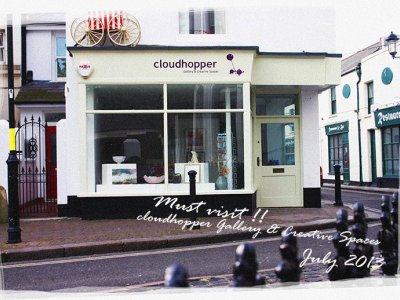 Cloudhopper Gallery & creative Spaces has opened in the heart of the UK's sunshine capital, Bognor Regis this month. The space is run and administered by local community arts group CABR with the aid of local government funding with the aim of providing a dedicated hub for the visual arts in the region.
The gallery's first inaugural summer exhibition is currently on display and well worth a visit with some high quality work from renowned artists, paintrers, textile professionals and creative makers.
The gallery is already proving extremely popular with artists and visitors alike for its well lit spaces, bustling town centre location and emphasis on high quality exhibits.
- See more at: http://creativewestsussex.com/cloudhopper-gallery-creative-s/cloudhopper-gallery-creative-spaces/?network[0]=2#sthash.cfqKwBU8.FyfDhiGB.dpuf
For more information visit http://creativewestsussex.com/cloudhopper-gallery-creative-s/cloudhopper-gallery-creative-spaces/?network[0]=2#sthash.cfqKwBU8.FyfDhiGB.dpuf
Space Location