Creative Royston / Events /
Sat 24 Sep 2016
Community Arts Event & Carnival Procession [FREE ENTRY]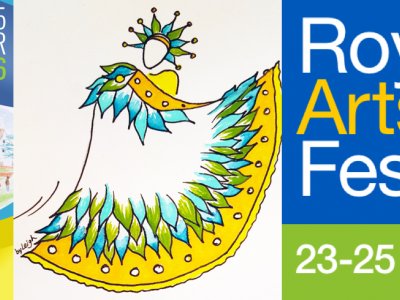 Join us for a fun family event and procession in Priory Memorial Gardens, Royston. With live music from Royston Town Band, No.3 Craft Fair and activities, painting with Glazed Creations, free face painting and much more. The carnival procession will be led by Garden City Samba at 1pm, and performances throughout the afternoon from Standon Morris dancers and GSTARS School of Performing Arts.
Everyone is welcome to join the procession and you can make your costume items at Royston Museum during their workshop on the morning of Saturday 24 Sept, or just come in your own bright clothes.
People wanting to take part in the procession should meet beside the church from 12.30pm, to be ready to start the procession at 1pm. We will have flags and kazoos available.
For more information visit https://issuu.com/thelisting/docs/programme2016
Event Location