Jabbercoms / Events /
Sat 16

to

Sun 17 May 2015

(2 days)
Letchworth Food and Garden Festival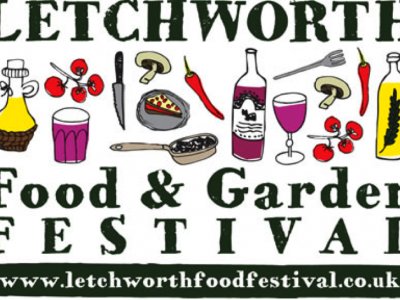 The Letchworth Food and Garden Festival takes over the town centre on Saturday 16th May and Sunday 17th May 2015 with local food heroes showcasing the best produce from the region in our market place, celebrity chef Jean-Christophe Novelli joining other culinary talents cooking up inspirational meals at our demonstration kitchens, and a fantastic range of hot and tasty food.
With plenty of opportunities for hands-on involvement for all the family we want to raise awareness of the importance of knowing where your food comes from, how local and seasonally produced foods benefit the community, the economy and nature, and help you find out how to cook up some fantastic feasts from scratch.
You'll get the chance to put the ideas you see at our cookery demonstrations into practise and shop for tasty treats and wholesome goodies till your shopping bags burst.
The festival takes place between 10am and 4pm on Saturday 16th and 10am to 4pm on Sunday 17th May 2015. Admission is free however some activities may charge.
Keep up to date with the latest news on what's on by liking 'LoveLetchworth' on Facebook.
If you're interested in booking a stall please contact foodfest@loveletchworth.com.
Festival history
The inaugural Letchworth Food Festival took place in the summer of 2010, serving up a feast of fun in the heart of the Garden City. Hosted by Letchworth Garden City Heritage Foundation 2010's event attracted thousands of visitors. With demonstration kitchens and a packed market place of food traders the event was a huge success.
The Letchworth Food Festival has continued to grow, having returned in 2012, 2013 and 2014 by popular demand. Now one of the highlights in the Letchworth events calendar we've seen celebrity chef demonstrations by Dean Edwards, Richard Fox, and Sean Wilson, plus an appearance by the popular children's TV star Mr Bloom that drew a huge crowd. The festival continues to serve up a mouth watering array of activities, demo's and food traders.
For more information visit http://www.letchworthfoodfestival.co.uk/
Event Location