LauraC / Spaces
Junkyard Dogs Cafe/Bar and Performance Venue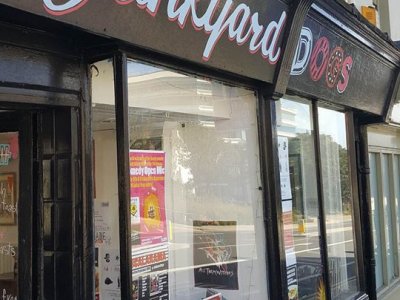 Junkyard Dogs is a café/bar and creative space in the heart of Kemptown, Brighton.
The café area has exhibition space and hosts ever changing art exhibitions, as well as hosting live music on a weekly basis.
We also have a separate, self contained black box theatre space which is accessed through our lovely little garden. The theatre seats 32 people for performance, and is also available to be hired out for workshop, rehearsal and meeting space on an hourly / half day / day and week basis.
Both areas are available to hire, 7 days a week.
Our business is completely independently owned and run by myself and my partner, giving everything we do that personal touch!
For more information visit http://www.junkyard-dogs.co.uk/
Space Location