Lindfield Art Studio / Images
ADULT ART CLASSES - CLAY SCULPTURE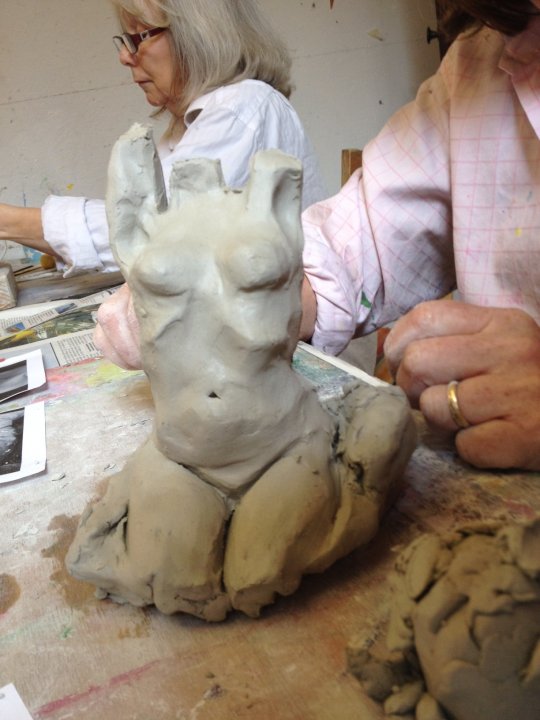 Throughout the year there are a wide range of adult classes in contemporary art workshops and courses to be found at Lindfield Art Studio.
PRINTING TECHNIQUES – LIFE DRAWING
MIXED MEDIA ART – ACRYLIC PAINTING
PASTELS & CHARCOAL – COLLAGE
BOOK & PAPER MAKING
CLAY & MOD ROC SCULPTURE – CRAFTS

Each course is fun and aimed to develop your own individual creativity, whether you are a complete beginner, looking to broaden your art ability, learn new skill or just meet new friends.
All your materials, equipment and inspiration are included together with tea, coffee and scrummy cake on the day/morning sessions or a relaxing glass of wine on the evening sessions.
For more information visit http://www.lindfieldartstudio.co.uk/art-gallery/
Image Location