Lindfield Art Studio / News /
Sun 20 Jan 2013
THE SMALLEST GALLERY IN SUSSEX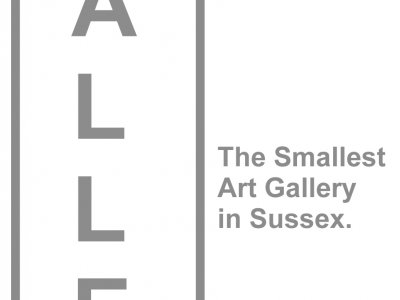 The Six By Four Gallery is the smallest art gallery in Sussex. It is no larger than a female changing room, in fact it was a female changing room, in the historic Toll House in Lindfield High Street.
When the new owners re-opened the Toll House in November 2013, the vision was for a varied range of arts and crafts together with fabulous cafe all under one roof. The Toll House has many arts and crafts stalls successfully nestled on three floors of the house. When Leesa Le May was asked if she would like a stall an idea was born.
Leesa decided to take the whole of the ladies changing room to be her 'stall' but with a difference. The room which measures 8ft x 6ft x 4ft has been skilfully converted into a fully functioning art space. White walls, visual art and interactive art pieces and ideas.
The Gallery is small but from small things..... the white walls provide enough space for new artists to show their work clearly and uniquely. Visitors drawn to the Toll House will have the opportunity to see high quality art and enjoy a professional small space.
Themed Exhibitions will change through the months and the art work and sculpture will reflect these themes.
For more information visit http://www.lindfieldartstudio.co.uk/the-six-by-four-gallery/
News Location