The Novium / Opportunities /
Thu 24 Sep 2015
Call for creative proposals!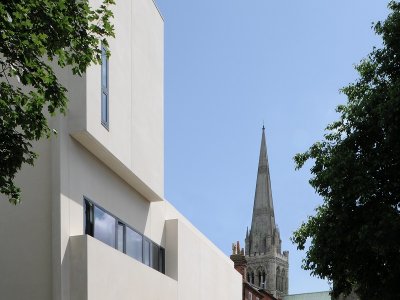 24hr Inventive Factory at The Novium museum
30th - 31st October
In partnership with Yinka Shonibare MBE and national Museums at Night festival, Culture 24
We're looking for artists ,musicians and performers to take part in an ambitious community arts event at The Novium museum this October. Yinka Shonibare MBE will be selecting the proposals and also participating at the event himself.
Areas of the museum will become Inventive Factories with a different creative focus and activity at each area. This will create a mini festival event involving music, performance and art. Participants and visitors to the event will be encouraged to create artwork in response to the museum's collection as well as stories of local individuals. The objects and artwork that are produced at the event will then be retained as an Alternative Museum collection to be exhibited at the museum for a short period afterwards
Be inspired by the museum collection - some sample ideas are the compliment stocks, a promotional campaign for Shippam's sausages, Roman Disco Dancers or Storytelling Toilet Time: The Chichester series.
To apply and find out more about this completely unique event head to the website.
For more information visit http://www.thenovium.org/index.cfm?ArticleId=26487
Opportunity Location