Twobelowzero Creative Agency / Images
British Waterways Marinas Ltd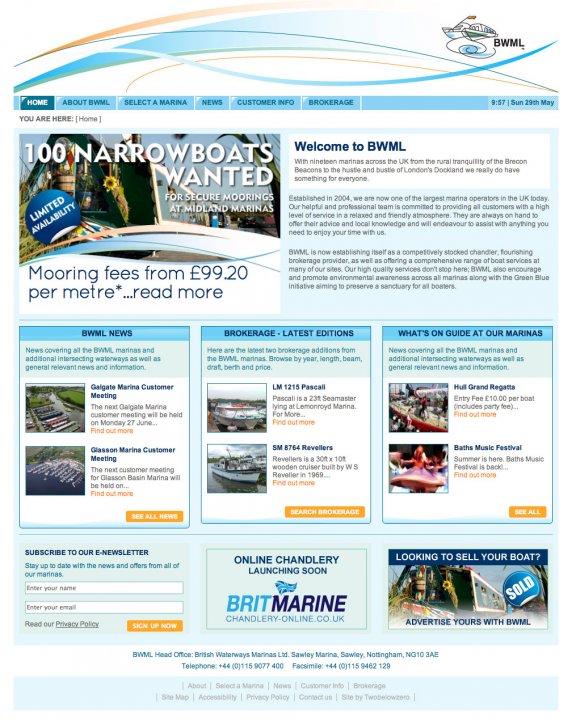 Brieff»»
To improve the SEO, navigation throughout the site, enhance the brokerage section and add the ability for customer to be able to pay invoices for mooring fees and other services online.
Solution »»
The first phase of the new website is now live and the SEO and navigation and 1st phase of the brokerage complete. We have built the new payment gateway and are currently awaiting the merchant account status before enabling the payment area.
The site is hosted by us and uses the 'ExpressionEngine' Content Management System.
Image Location