Twobelowzero Creative Agency / Images
Design and artwork a folder for Best Cabins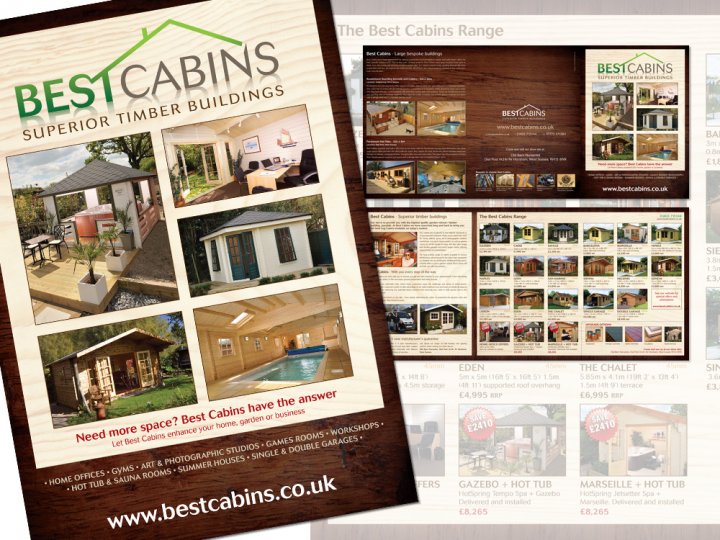 Brief »»
To design, artwork and print a 6 page folder that shows the complete range of products and services offered by Best Cabins.
Solution »»
The 6 page folder concept was designed to replace the current individual fact sheets that were assembled into sets for each potential customer to take away. Making these sets up is time consuming and the customer would often disregard the cabin sheets that weren't relevant to their requirements.
By designing the folder we have managed to get the entire range onto the inside spreads, with space for new additions to the range and also dedicate a full page to the large custom projects that Best Cabins have undertaken. Long term special offers and upgrade options are also listed.
The folder is printed full colour both sides on a 350gsm silk stock with a mat laminate on the outside giving a subtle finish and a quality feel.
We also manage Best Cabins online presence.
www.bestcabins.co.uk
Image Location