Twobelowzero Creative Agency / Images
Workbooks for the Empty Shops Network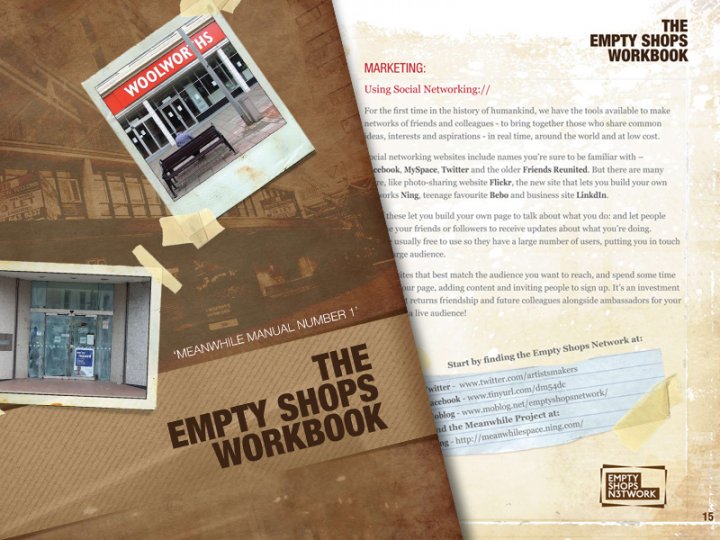 Brief »»
To design a 'Workbook' to help people interested in utilising the ever increasing numbers of empty shops on our high streets today.
Solution »»
All of the assets for this project were kindly provided by the Empty Shops Network, The Meanwhile Project and The Revolutionary Arts Group and our brief was to create a workbook from this information. The workbook is aimed more towards the 'Art Scene' as this makes up a large proportion of the target audience; along with Councils and Government bodies.The results is an A5 arty booklet that gives you all the information needed to turn an empty space into an exciting opportunity.
As part of the project we also designed the Empty Shops Network logo.
Image Location