West Dean College / Opportunities /
Fri 09 Oct 2020
Certificate in Crime Writing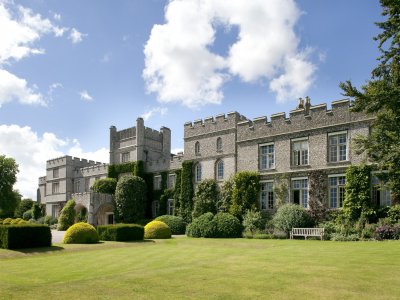 This Certificate in Crime Writing is awarded in recognition of the successful completion of all three weekend course units spread across each academic term, self-directed study and a final submission of 5000 words fiction. It is delivered by two of the country's best and most successful writers of crime fiction, Domenica De Rosa (Elly Griffiths) and Lesley Thomson.
The course seeks to bring together all the key components of good crime writing into one continuing programme and to offer an insight into the writers' toolkit necessary for developing skills and building your confidence.
Each weekend unit will be based in the inspirational environment of the College's historic rooms. It is aimed at writers who wish to commit to an extended programme of study without having to make a significant time commitment and who will benefit from a cohesive course that offers focus on the key elements of successful crime writing over the course of an academic year.
For more information visit https://www.westdean.org.uk/study/degrees-and-diplomas/courses/certificate-in-crime-writing
Opportunity Location