West Dean College / Opportunities /
Mon 03 Aug 2020
Outside In residency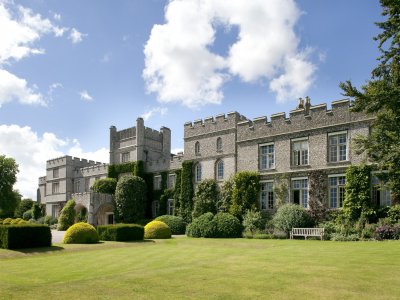 Submissions are now open for artists from Outside In or artists that fit the criteria of the charity, to undertake a residency at West Dean College of Arts and Conservation.
The selected artist will be invited to respond to the College's Historic House, Collection and Archive as part of Whose Heritage? Rethinking the West Dean Collection, a project that questions the colonial history within the Collection and asks how broader social and cultural engagement can help institutional ambitions and change. Applications are strongly encouraged from artists from Black, Asian and minority ethnic backgrounds and artists who would like to explore the artefacts in the collection and the ethics around the display and interpretation of these pieces.
The week-long residency is an opportunity for an artist who is interested in the themes of this project and would like to spend time at the College, making new artwork in response to them. Artists can work in any medium including textiles, sculptures, painting, drawing, film, installation, writing and music. The residency is an opportunity for research and experimentation; therefore there is no expectation to produce a final piece of work.
The deadline for applications is Monday 3 August 2020 at 10am. Find out more and apply via Outside In here.
For more information visit https://outsidein.org.uk/news/residency-opportunity-outside-in-and-west-dean-college-of-arts-and-conservation/
Opportunity Location