Worthing WOW / Events /
Tue 31 May

to

Sat 02 Jul 2016

(1 month)
Movies and Bungalows an exhibition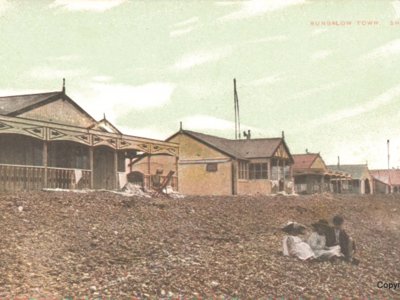 The early twentieth century saw a vibrant influx of new residents and industries to our
small south coast seaside town, Shoreham.
Of particular importance were the establishment of 'Bungalow Town' and the development of the early film industry on Shoreham beach.
The beach community thrived for many years until the sudden evacuation of residents
and the clearing of the buildings at the outbreak of the Second World War.
The temporary exhibition will draw on historic images and associated material held in the museum's
collections.
thanks to www.sussexpast.co.uk and www.friendsofmarlipins.org.uk
tickets: £3 adults/£1.50 children
times: tues to sat 10.30am - 4.30pm
For more information visit http://www.worthingwow.co.uk/
Event Location