Worthing WOW / Events /
Thu 15 Sep 2016
Much Ado About Nothing (PG)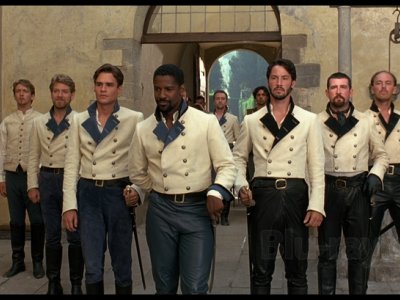 Worthing WOW JOINS BRITAINS BIGGEST EVER CELEBRATION OF SHAKESPEARE ON FILM with Kenneth Branagh's Much Ado About Nothing as part of BFI Presents: Shakespeare on Film, a UK-wide series of screenings and events celebrating the enormous impact the playwright's life, work and legacy has had on cinema.
BFI Film Audience Network brings the most ambitious testament to Shakespeare's cinematic legacy, BFI Presents: Shakespeare on Film, to audiences across the UK. Worthing WOW's special screening takes place on Thursday 15th September at the Dome Cinema in Worthing and forms part of national celebrations marking the bard's quatercentenary year .
Kenneth Branagh's exuberant 1993 adaptation of this classic feel good comedy stars Mr Branagh himself alongside Emma Thompson, Kate Beckinsale and Hollywood hunks Denzel Washington and Keanu Reeves. WOW have received funding from BFI Film/London to host the event and include Worthing as part of this countrywide celebration, they chose Much Ado for its summery romantic feel - a perfect frolic to end your Summer.
Much Ado is being shown in screen two at the historic Dome Cinema, Worthing for one night only, and is being introduced by Dr Miles Leeson, Senior Lecturer from the University of Chichester who will be giving a brief pre-screening talk about the potent mix of farce and politics in this, one of the Bards most important comedies!
Tickets:- £5 adult, £4 concs, £3 students available in advance only from
www.eventbrite.co.uk
For more information visit http://www.worthingwow.co.uk/
Event Location